Snowdown Follies & Animas City Theatre Present
SNOWDOWN FOLLIES VIDEOCAST
Animas City Theatre - Movies
SNOWDOWN FOLLIES VIDEOCAST
If you missed the ticket sales for the Snowdown Follies live event, watch the show on the big screen at the Animas City Theatre! It's almost as good as the real thing - at half the price!
Tickets are $10.00
PLEASE MAKE SURE YOU PURCHASE FOR THE CORRECT DAY & TIME - WE CAN'T EXCHANGE TICKETS!
Tickets will be available for purchase beginning Saturday, 1/18/2020 for all showings. Limit 4 per person!
From 12:00 - 1:00 PM we will sell tickets at the Animas City Theatre box office for walk up patrons.
After 1:15 PM, all remain tickets will only be available on-line only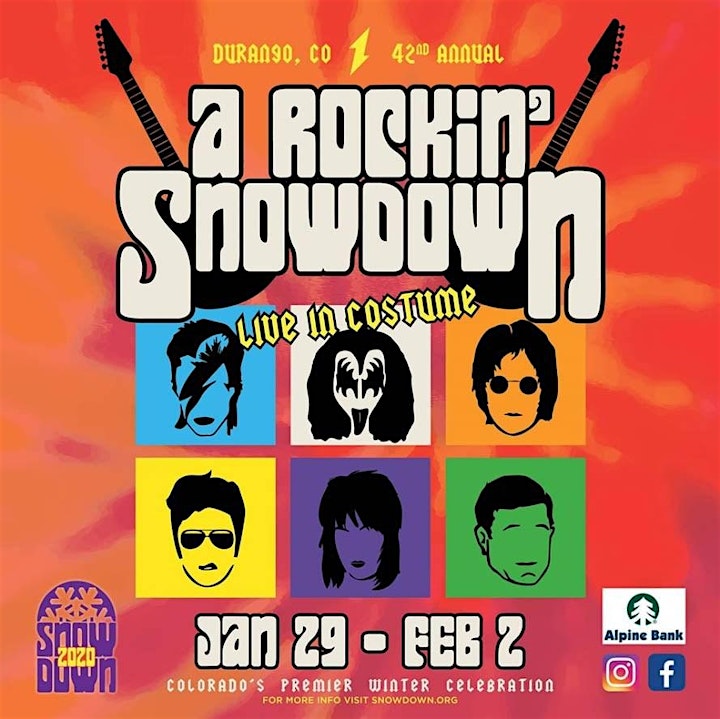 Venue Information:
Animas City Theatre - Movies
128 E College Dr
Durango, CO, 81301