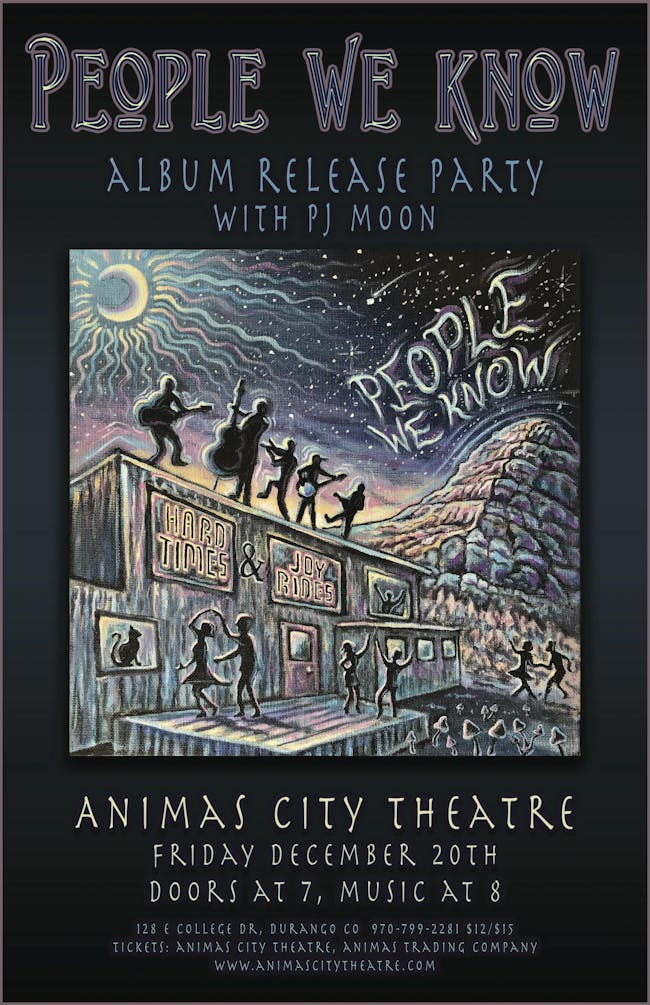 People We Know CD Release Party
The Animas City Theatre - Music
$12.00 - $15.00
Tickets At The Door
People We Know CD Release Party
$12/$15/18+
Doors 7:00pm
Show 8:00pm
Tickets available at Animas City Theatre, Animas Trading Company, and online at www.animascitytheatre.com
Limited Seating
https://www.facebook.com/peopleweknowband
An aggregation of acoustic musicians from the hilltops of southwest
Colorado, over many moons People We Know has coalesced into an
enthusiastic, almost exclusively in-time concavity of high altitude
pickers. Featuring members of the Outskirts and Fellowship of the
Strings, People We Know brings a new take on mountainous string music.
Born of high country festival levity, they explore the limits of
bluegrass, rock and roll, americana and latin covers while testing their
early morning imaginations. Taking a creative and vibrant approach in
original compositions, keep an eye out for their first album expected as
the snow begins its journey down.
With Alex Forsthoff on guitar, Jeff Berman on big fiddle, Aaron "Diggin"
Cooklin strummin the mando, Mancos' Craig F-baum on the manjo, and Mark
Walser on small fiddle, People You Might Want to Get to Know will take
you on a musical ride to all three ends of the mountain-grass spectrum.
Their highly anticipated shows from one San Juan mountain valley to the
next range from up-tempo, foot stomping hollerin'� bluegrass to
leisurely deliberate ballads, with tunes both fake and real and
everything in between.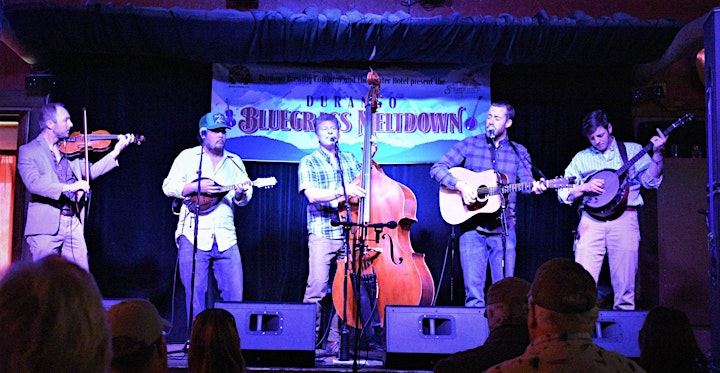 Venue Information:
The Animas City Theatre - Music
128 E College Drive
Durango, CO, 81301