Prohibition Herb & Animas City Theatre Present
DJ Logic
Fort Knox Five, POSH JOSH
The Animas City Theatre - Music
$28.00 - $30.00
Postponed
POSTPONED DATE COMING SOON DJ LOGIC, Fort Knox Five, Posh Josh
Changes to this event
For the safety of our music loving community and the theatres responsibility to not host events of no more than 10 people until further notice of our local government, we are currently working on a new postponed date for our DJ Logic, Fort Knox Five, & Posh Josh.
Tickets purchased for the original date will be honored on the new date.
Getting a refund
Tickets purchased online will be honored on August 8th, tickets that are not used from the original April 6th date will be refunded on the morning of August 9th
Refunds: Ticket purchased with cash please wait until April 31st (or until further notice) to return to Animas Trading Company or the Animas City Theatre for a cash refund, both businesses are closed until further notice from our state government. We apologize for any inconvenience, and we appreciate your patience and understanding.
Thank you for your continued support and we hope to see you at our next event in the future
DJ LOGIC
https://www.djlogic.com
https://www.facebook.com/projectlogic
https://www.twitter.com/projectlogic
https://www.itunes.apple.com/artist/dj-logic/id14065563
"The theorem of turntablist as musician has been long proven in the capable hands of DJ LOGIC, whom with jazz as his foundation has become a wax innovator by crossing genres and sprinkling his sound across the map. As one of the world's most accomplished turntablist's, DJ LOGIC is widely credited for introducing jazz into the hip - hop realms and is considered by most as a highly respected session musician and an innovative bandleader.
Since his emergence in the early nineties amidst the Bronx hip-hop scene, the New York City based deejay has been amassing a veritable mountain of collaborations ranging from the likes of: MEDESKI MARTIN AND WOOD, CHRISTIAN MCBRIDE, VERNON REID, CHARLIE HUNTER, JACK DeJOHNETTE, JOHN MAYER, BEN HARPER, MOS DEF and THE ROOTS, to name but a few.
These days, DJ LOGIC is focusing on studio endeavors, producing notable projects such as: Re-imagination with jazz piano phenomenon ELDAR ; collaborating with VERNON REID on a project he co-founded called the Yohimbe Brothers ; touring with CHRISTIAN MCBRIDE in support of Live at Tonic ; participating in a side project called SOLESIDE (featuring KYLE HOLLINGSWORTH from STRING CHEESE INCIDENT and SPEECH from ARRESTED DEVELOPMENT) and co-anchoring a rock band with JOHN POPPER (The John Popper Project featuring DJ Logic) . LOGIC'S body of work also includes three highly accomplished solo albums (Zen of Logic; The Anomaly; Presents Project Logic), all released on Ropeadope Records.
DJ LOGIC and his role as an electronic-music ambassador keeps him at the top of his game. Whether the scratch artist instructs tablas to flirt with drum 'n' bass (such as on his NINA SIMONE and BILLY HOLIDAY remixes found on Sony Legacy's Remixed and Reimagined volumes) , or while meshing free styling MC's with Afro-Cuban rhythms (such as on 'Share Worldwide Funk' - a remix produced for JACK DeJOHNETTE and Golden Beams Collected, Volume 1 ) , LOGIC can always be found paying homage to his predecessors while contributing his vision to the deejay genre. While the context of his work may vary, DJ LOGIC'S spinning skills are definitely beyond reproach. He works with a phenomenal roster of invited guests, and he knows how to pick his collaborators as well as his samples. With a growing catalogue of recordings under his belt, DJ LOGIC'S supreme musicianship and catholic tastes will allow him to journey wherever an infectious groove may take him.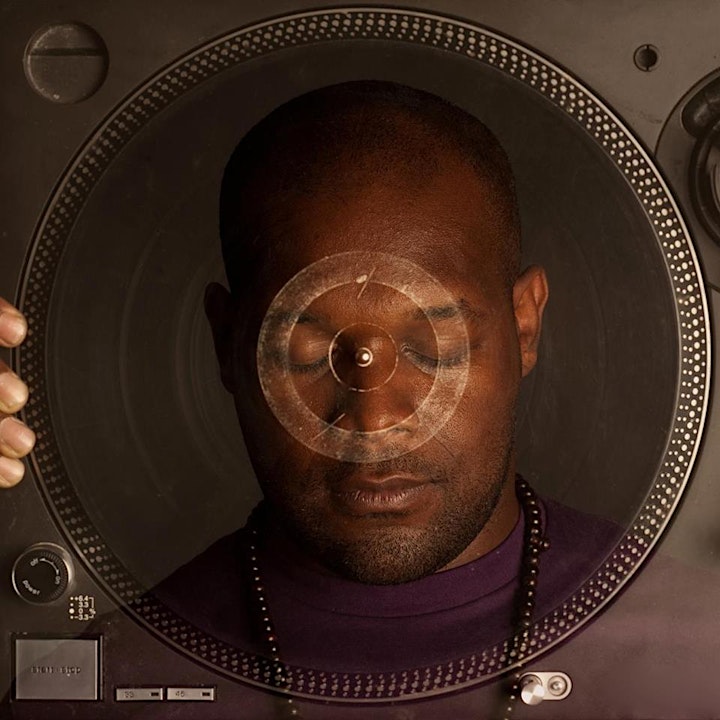 Fort Knox Five
https://www.soundcloud.com/fortknoxfive
https://www.soundcloud.com/fortknoxfive/sets/fort-knox-five-dj-mixes
https://www.facebook.com/FortKnoxFive
http://www.fortknoxfive.com/
https://open.spotify.com/artist/5nz5ZBNSvKegsJg11XwjC5
BIO ­ FORT KNOX FIVE
Some seriously funky groups come in Five's ­ The Jackson 5, The MC 5, Jurassic 5... and of course Fort Knox Five.
Fort Knox Five is known for bending genres and using a broad range of musical elements in their creation of highly original music. This approach ultimately pioneered a funky scene where FK5 continues to top charts today.
While Fort Knox Five compose music like a band in the studio with live instrumentation blended into electronic music, they are renowned for their exciting and eclectic DJ performances. Founding members Steve Raskin and Jon Horvath established a unique live DJ set using mashed­up acapellas and effects woven into original tracks, exclusive mixes and dance floor destroyers. These sets have proven to be irresistible to club goers worldwide, rocking parties with infectious grooves that effortlessly move from funk, reggae & glitch­hop to prime time 4/4 beats & breaks.
With the untimely passing of Jon H, Steve Raskin has taken over as the principle DJ for the group and now leads the charge of the Fort Knox brigade on the road into the funky future. He tours their signature brand of glitched­out funk with high energy sets in every environment from pools to lounges to world famous clubs and some of the largest festivals across the globe.
Fort Knox Five has toured and performed for nearly two decades alongside major artists like The Beastie Boys, Snoop Dogg, Public Enemy, Jurassic 5, Z Trip, Diplo, A Trak, Craze, Gwen Stefani, the Black Eyed Peas, A Skillz, Krafty Kuts, Stanton Warriors, Bassnectar, Skrillex, and London Electricity. They have performed on 5 continents and in over 30 different countries and have had their music featured on every medium from award­winning video games to Oscar­winning films.
Forget about tempos and genres, let Fort Knox Five take you on a musical journey that unites the funk, soul, jazz, hip hop and electronic generations.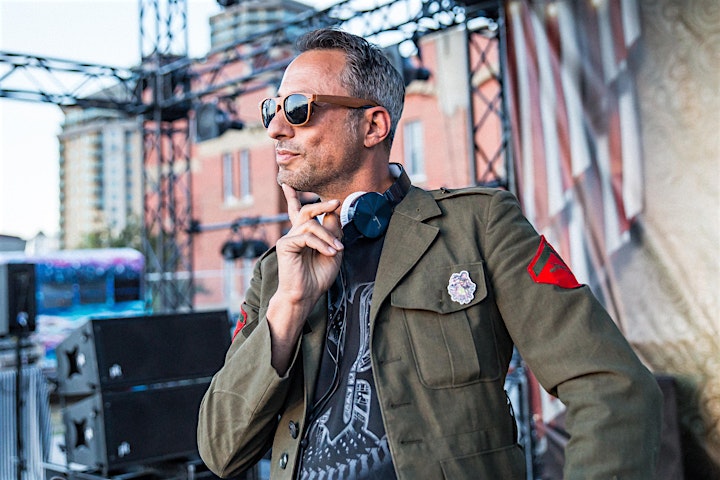 Posh Josh
https://soundcloud.com/poshjoshofficial
https://facebook.com/@poshjoshofficial
Originally hailing from New York City coming up out of the Disco and Funk age, with Jazz musician parents and then seeing the advent of electronic music and Hip Hop … It is no wonder why Josh gravitated towards HOUSE!
Playing shows with DJ Dan, Rob Garza, Fort Knox5, Diva Danielle to name a few. But most notable building a steady fan base though CONNECT, Posh's regular event at the Animas City Theatre and shows at Burning Man. The doors have opened to now playing: The Light House S.F., DTLA, The Pink Bunny and Pariah Express art cars, Main Stage at Ashram Galatica, Decadent Oasis, LoveLand, ZaZen, The Pink Spot and many more.
Infusing, cooking and mixing up all of these influences laid in with a Dirty House beat …
Posh Josh will take you on a journey, diving in DEEP, allowing you to find and CONNECT with yourself and others … Be prepared to MOVE and SWEAT !!!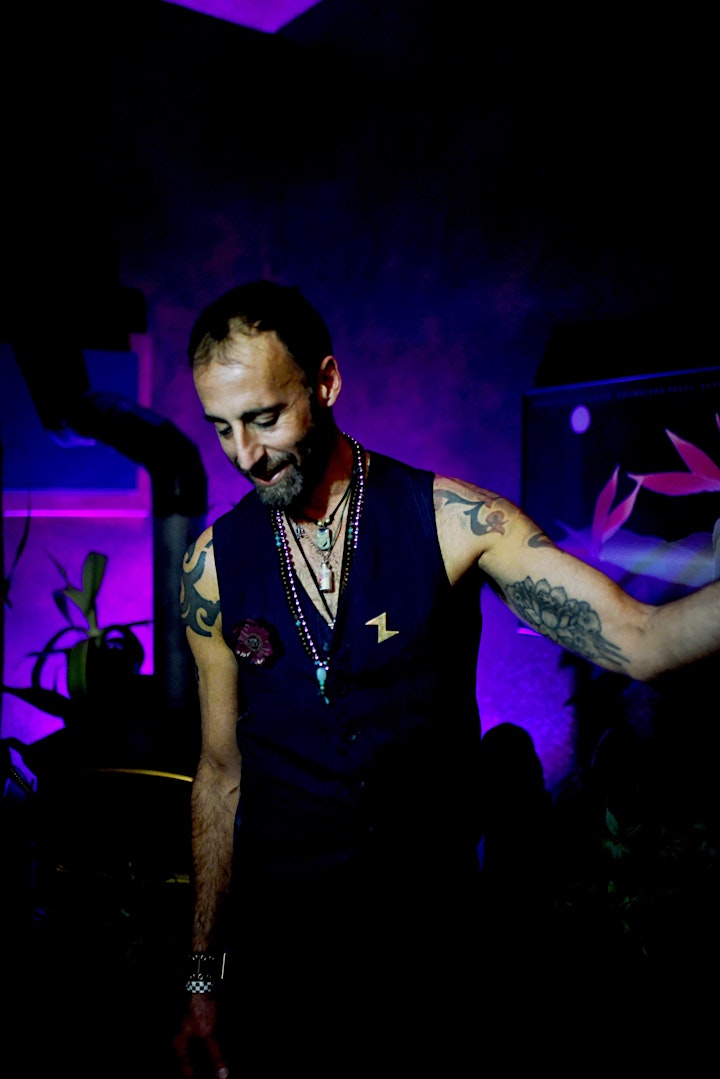 Venue Information:
The Animas City Theatre - Music
128 E College Drive
Durango, CO, 81301