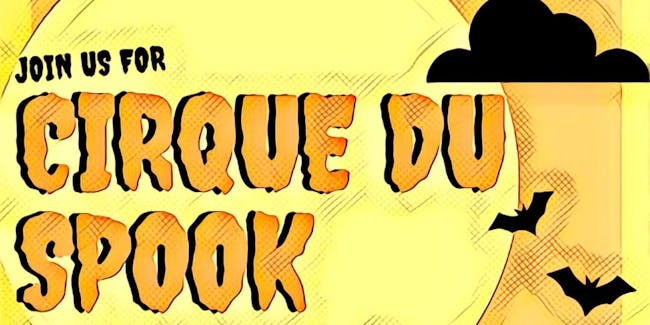 Cirque Du Spook Halloween Dance
The Animas City Theatre - Music
$15.00
Tickets At The Door
On Foyur Coners Alliance for Diversity
Cirque Du Spook Halloween Dance
Cirque Du Spook Halloween Dance
Friday November 1, 2019 ✮ 8:00pm-1:00am ✮ Animas City Theater ✮ $15 ✮ 18+ Event
Y'all ready for the best ghouls night out at CIRQUE DU SPOOK?!
Join us Halloween weekend and boogie the night away with music by DJ N00NZ and performances from local circus acts!
Get working on them costumes because we will be having a cash prize costume contest at 10pm. Keep in mind that costumes should be culturally appropriate and remember that costume does not equal consent.
Our last few shows at the ACT have sold out so make sure to get your tickets early.
See you there for a scare! 🎃☠️🎃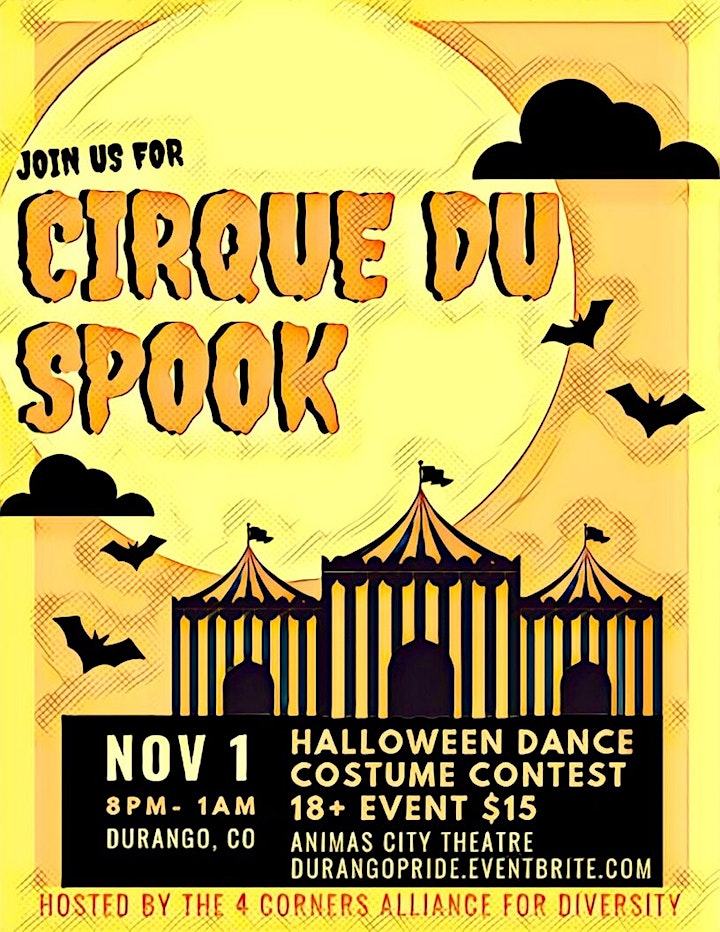 Venue Information:
The Animas City Theatre - Music
128 E College Drive
Durango, CO, 81301